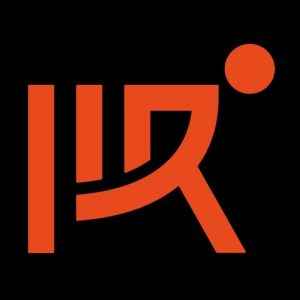 Dear fellow Runner,
Thank you for entering the Lordstones 5km Trail Race. Detailed below is some important information about the event. Please read the information carefully, if you have any questions do not hesitate to contact Vicky (Race Director) at events@muddyroads.co.uk
REGISTRATION Opens at 17:30-18:20pm at Lordstones, Carlton Bank, chop Gate. TS9 7JH – please allow enough time to collect your number/register and get to the start line.
Important – If you participated at the HMP Kirklevington 5km or Saltburn 5km (it will have 'summer series' on the race number) you MUST bring along that race number but 'check in' at registration. If you forget your number, we can issue you will another one at an additional cost of £1 (so don't forget it) If it is your first race, please collect your race number then make your way to the start (see map below) You can leave your bags here if required but at your own risk.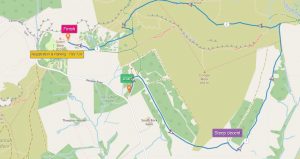 PARKING: FREE parking is available at Lordstones with an overflow car park available.
FACILITIES:  There are fantastic facilities available, Lordstones has a great restaurant with a bar, the bar will be open to serve alcohol or non-alcoholic drinks and there is CAKE! So bring your credit card/cash with you and enjoy some food and drink after the race and soak up the amazing panoramic views. Toilets are available at registration
RACE & COURSE: Race starts at 18:30. It is a multi-terrain course of 5k in length. The terrain is very mixed with a little of everything from trail to grass. Its undulating with plenty of flat and downhill.  Normal running shoes will be totally fine in dry weather, can become muddy in wet weather conditions (let's hope the sun is shining). The course will take you up and along the North Yorkshire Moors where you will be surrounded by an abundance of stunning countryside, take your time to enjoy them. Watch out for the deer's, they have leaped out on me whilst out on the course. There will be floor/eye level directional arrows on the course to help guide you so please look out for them.
There will be a tail runner (Holly) and marshals on course, if you have any problems please go to the nearest marshal, for assistance. The course: Lordstones Route (click to view the route)
START: Once you have 'checked in' or collected your race number please make your way to the start The start is located half a mile from registration (use it as a warmup) just down the lane and passed the cattle grid (see map above).  From registration to the start, it is a live road so please be extra vigilant (always walk/run on the right side of the road facing the traffic)
FINISH: Once you have come over the 'finish mat' please be mindful of other runners coming through.  Grab yourself a nice well-earned beverage from Lordstones, the bar will be open!  If you do a 'warm down' please be mindful of other runners still out on the course.
FIRST AID: There will be 2 First aiders (Total Events Safety Team) on site and on the course. If you require attention/help during the race or after, please ask any marshal who will contact the first aiders.
Covid-19
If you have tested positive or you are showing any signs of Covid-19 symptoms, please DO NOT attend the event:
A high temperature
A new, or continuous cough
RACE RESULTS & PRIZES:  The race results will be available on  www.muddyroads.co.uk Visit our page: https://www.facebook.com/trailraces/ after the event.
Prizes given for 1st 2nd and 3rd male and female winners – these will be given as soon as they cross the finish line.
CONTACT: Vicky  (event organiser) on 07305545003 or events@muddyroads.co.uk
*Please Note: on the day of the event we will be busy preparing for the race so we may not respond to your messages. If your query is urgent then please ring using the number above.
We sincerely hope that you enjoy the event, and we are really looking forward to seeing you.
Have a great run!