Over 200 muddy runners all lined up on the start line at the Holme House Prison 5k, raising an amazing £852.02 (to be exact) for both Daisy Chain and Zoe's Place. New to Muddy Roads and the first ever run at this venue, this trail certainly brought a mix of everything from Tarmac to Mud to a 'Lake'. Curiosity certainly was in the air for some runners wondering where and with whom would be joining them on the run!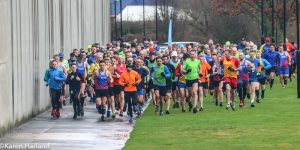 3 lap route taking you around the wall of the prison before hitting the 2nd lap into the woodland trails straight into the mud, there was certainly a bit of slipping and sliding going on judging by the mud on people's bottoms and all up the legs (tee hee)……… '
Felt like i was dancing on ice like pingu, I might as well done a Zola Budd and gone bare foot'!  said one runner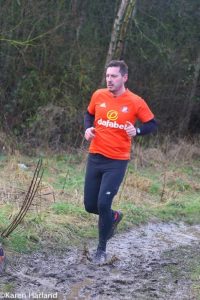 After slopping through then mud came the long water section 'the lake' one described it as haha. Certainly cleaned my shoes said some!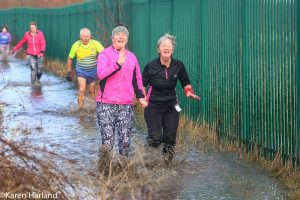 The 3rd lap was a big loop on the perimeter with a mix of everything before hitting the finish funnel. It was great to see some coming as fancy dress too, great effort!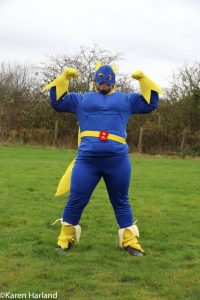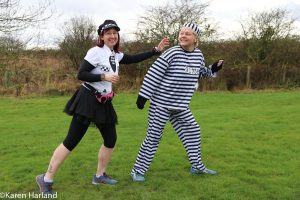 No wonder you all ran round the route as you certainly didnt want to get caught from these guys who were on patrol for new inmates, and on the look out for any of you that had escaped the route!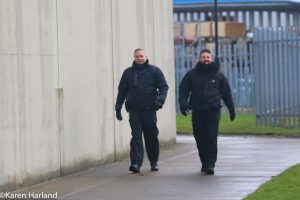 Thank you all for your support with our trail runs I am sure the charities will benefit greatly by the money raised. Keep running, keep enjoying it and hopefully see you all soon for more Muddy Fun!